Perth asus Laptop Repair Specialists
Computer Mechanics will be working on your computer within
2 hours or it's FREE!

Most repairs are completed within 24 hours (unless parts are required)
Perth asus Laptop Repair Specialists
Asus Repairs Perth by Computer Mechanics
Welcome! Got an ASUS laptop or tablet in Perth or regional Western Australia? Got a Google Nexus? Asus Repairs Perth can help.
Computer Mechanics PTY LTD Perth is an ASUS Repairs service centre. There is no official ASUS service centre in the Perth CBD.
ASUS U-series, ASUS M-series and ASUS W-series laptops boast good build quality and their prices are very competitive. Motherboards generally give no problems; if they do it's usually just a driver problem. There's a bit of history with hibernation issues (difficulties coming out of sleep mode) and occasional overheating problems.
More common are the ASUS K Series, ASUS S Series and ASUS Republic of Gaming (ROG) laptops and with it come more problems. The screens on these laptops are using new technology that allows a thinner clearer picture but sacrifice the durability of the screen and the components connected to it like the Inverter and LCD Cable. An LCD Screen replacement is quick fast and much cheaper than a new laptop.
The ASUS Republic of Gaming are, as the name suggested, gaming laptops. Graphics card failure and overheating are 2 major problems with these computers if they are not looked after. Once problems start happening it may be time to get it checked out, not in 6 months' time when it is completely failing.
They sell a lot of laptops and as you'd expect, problems tend to occur more often with the budget model notebooks. There are minor hardware design issues with the A8 and F3; some of the gaming models like the V1 and R1 are also affected.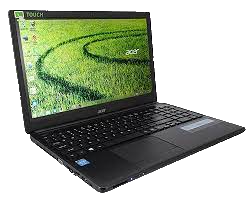 Asus is big in the tablet market with the eee Slate and the eee Pad. The normal tablet weaknesses apply; cracked screens, erratic touchscreens. There are reports of serial numbers not being registered correctly by some ASUS factories.
Computer Mechanics can help with all kinds of cracked laptop screen replacements, just give us a call and we can make sure we have stock available for a speedy repair.
ASUS do get some criticism for support; if you've got a problem you want fixed out of warranty, we can certainly help with that. ASUS manufacturer warranties are 24 months. ASUS Repairs Perth however has received massive amounts of reviews
Whatever ASUS laptop, notebooks, ultrabooks or tablet, (remember when there were just 'computers'?) bring it into our workshop in East Perth and we'll troubleshoot, upgrade or repair.
Our turnaround time compares VERY favourably with competitors; let us know if it's urgent when you call. Of course, we handle the normal range of battery, screen, power supply and hard drive failures.
Happy to quote: we're on 9325 1196.
ASUS is a registered trademark of ASUSTeK Computer. Computer Mechanics makes no representation that it is associated with ASUS or is a licensed repair facility.